Facebook's NEW Pages Layout (2016 Update)
What has changed?
1. Page Profile, "Logo," Picture
This is now located on the left side of the page and, when uploaded, will be cropped to fit a square 160×160 pixels.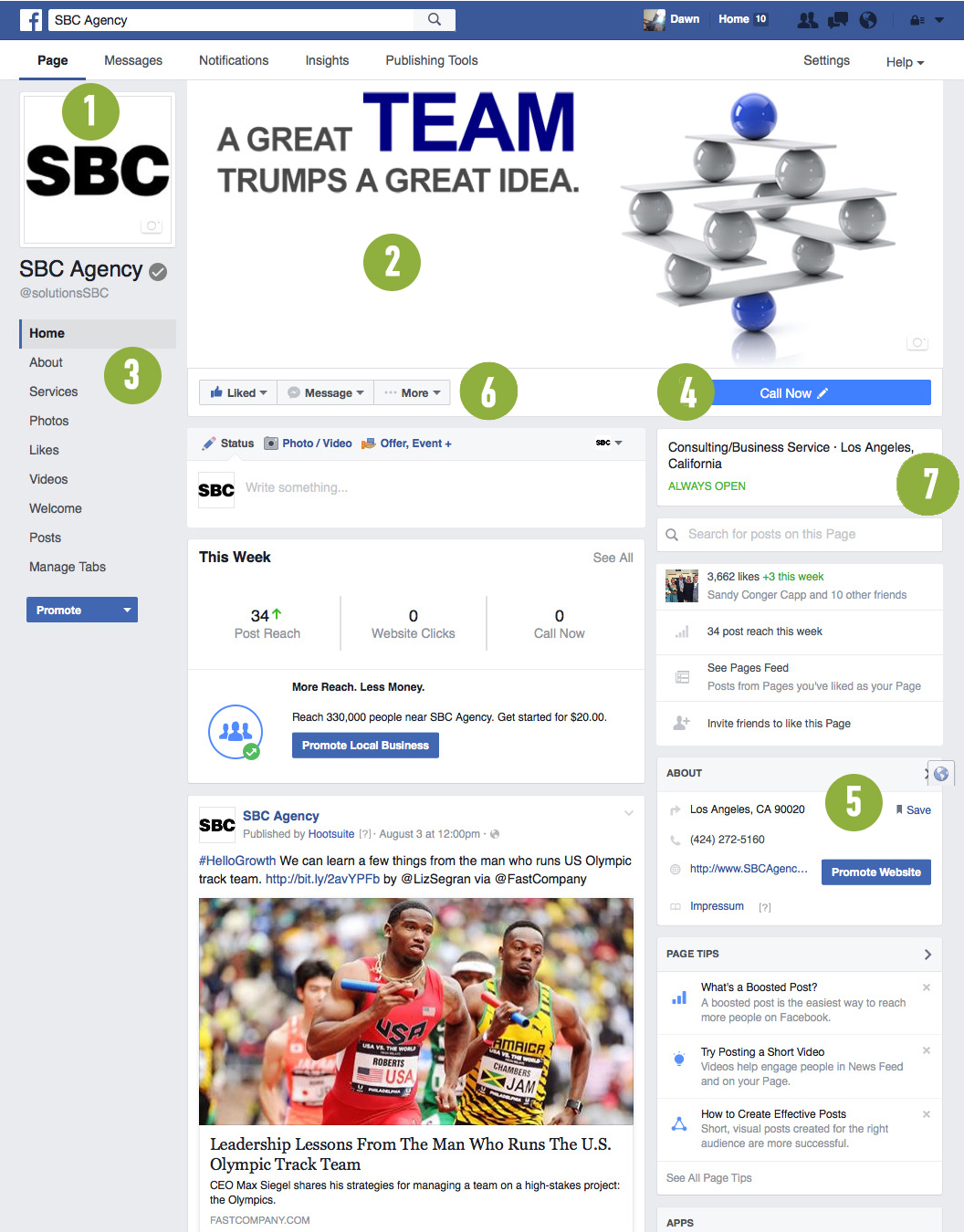 2. Page Cover Photo
This now looks cleaner since the Page Profile Picture is not sitting on top of it. The cover photo is sized at 828 pixels (width) by 315 pixels (height) viewed on desktops and displays at 640 pixels (width) by 360 pixels (height) on smartphones.
3. Page Tabs
Once situated horizonally under the cover photo, the page tabs are highly visible and easily navigable on the left side of the page. You can add more tabs easily also.
4. Larger Call-to-Action Buttons
The call-to-action (CTA) is now located on the right side under the cover image and makes it easier to create with a nice dropdown selection of many CTAs to choose from including "Shop Now," "Contact us," "Watch Video" and "Call Now." There is a great smartphone emulator that shows you what the CTA looks like in the Android or iOS environment.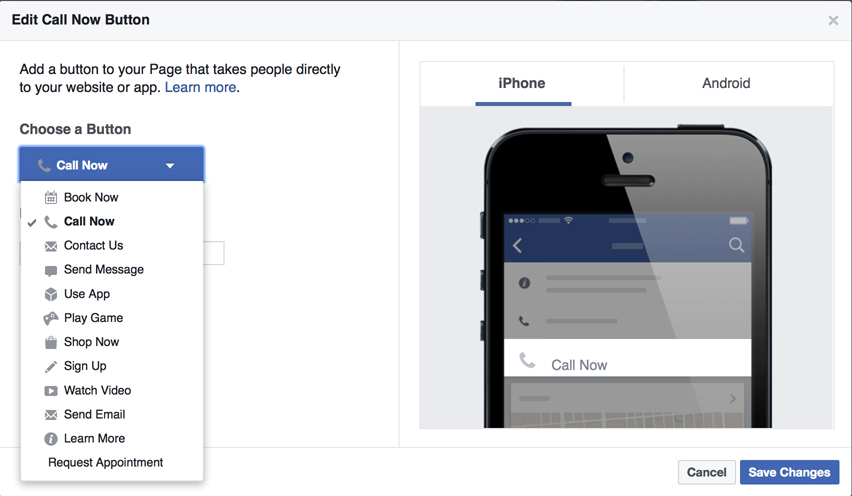 5. "About" Section
This has moved to the right side of the page in its own section.
6. Likes, Share and Message Buttons
These have been moved to the left side just under the page cover photo.
7. Business Categories
Facebook has given businesses 27 business categories to choose from.
Bookmark this blog article for any pending updates Facebook makes to the layout of its pages.
Last modified onWednesday, 10 August 2016 07:27