45 Epic Strategies for Successful Email Marketing Campaigns
No matter how many times we hear that emails and email marketing is going away, it hasn't and, for the foreseeable future, it won't. Why? Because it works! Yes, social media has its place, however, studies have shown that nearly 50% of consumers who wish to receive notifications still prefer to receive those marketing messages, coupons and offers via brands via good ole email.
We have curated over 45 epic strategies to help you improve your email campaigns and marketing emails to get more opens, click-throughs and conversions.
1. Create a goal for your email or email marketing campaign. We know that you know what goals are. A while back, we gave you 3 Tips to Enhance the Experience of Attaining Goals as a way to jumpstart achieving those.
What's the easiest way to get started for your email or marketing campaign? Start with your end-game in mind or the call-to-action you want the email recipient to take, and work your way backwards.
Determine if you are trying to:
Increase awareness of your brand? – Educate them on your brand
Reengage old customers or win them back? – Get them back
Segment your audience? – Learn more about what they want
Engage them? – Get them to donate, share, signup or buy
Ascend? – Get them to donate, share, signup or buy more
2. Never, ever, ever overlook the importance of the email subject line. There are best practices in create a killer email subject line forincreasing open rates. Here are 19 tips (including this one) to help you craft a great one!
3. Keep the subject line short and concise. Get to the point and avoid unnecessary words.
4. There are good buzzwords and there are bad buzzwords. To prevent your email from getting trapped in SPAM filters, you want to avoid the use of these:
Free (or the often SPAM used, F r e e )
Reminder
Percent off
Help
Earn $
Increase traffic
Home-based business (or the often misspelled use, Homebased business)
Work from home
Save up to
Stock pick
Stock alert
Check us out
This isn't spam
Prize
Free preview
Apply now
Act now!
Bonus
Gambling
Limited time offer
Sale
Make money
As seen on
Here are some buzzwords that are acceptable: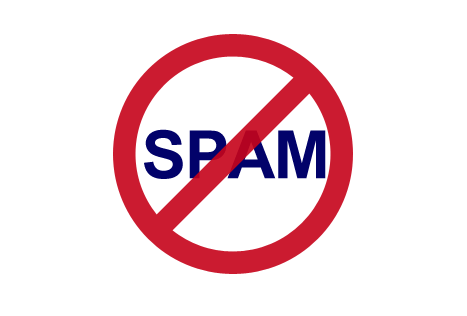 Question words such as What, Why, Where and How
Introduce scarcity words to your offer Ends, Runs out, Closes, Goes offline
Make the offer time-sensitive – Day of the week, day of the month, specific month
Impact
Reach out
Kill it with
Leverage
Grow
Diversify
5. Leverage social influencers. Influencers are well known and they have established reputations. If you have an endorser with a positive reputation, you can name-drop his or her suggestions in the subject line, e.g., "Joe Influencer's shoes picks." Forbes gives great insights to what you need to know about marketing with influencers.
6. Add a sense of urgency. Set a deadline or offer something that is scarce, a limited edition or is time-sensitive; e.g., "Act fast and save 30%."
7. Your emails will most likely be read on a smartphone. Nearly 53% of emails are opened on mobile devices. We suggest keeping the email subject to no more than 50 characters. Better yet, try three words! E.g., "Honolulu's best burgers."
8. Remove any negative connotations. Don't use "Last chance;" people do not want to be reminded of the offer you have already emailed them about. For nonprofits the word "donate" can actually reduce the rate of opens; used in the right context, the words "fundraiser" and "charity" have been shown to perform better.
9. Have a clear call to action. You have to tell the recipient what to do. You should only have one call to action in your email or email marketing campaign. Here are some great calls to action that you can find on any given Amazon.com book product page; these all start with a short verb. Keep it clear and simple!
Add to cart
Look inside
Add to list
Follow (for the author link)
Write a customer review
Buy now with 1-Click
Get your Kindle here
Share
Listen (for audio books)
10. Make it as personal as possible. Many email-marketing services allow you to capture, at a minimum, the first name of your recipients. Some experts suggest personalizing the subject line with your customer's first name while others say this can actually decrease open rates. Again, test to see what works best with your customers.
11. If you are sharing an email to others, personalize it. To encourage your friends to sign an online petition or to support a social cause you think they may be interested in, make the subject personal, e.g., "I just signed this – how about you?" or "Here's a cause you may like."
12. Use icons, symbols or emojis. Since many of us have emoji-friendly devices, the use of these is becoming a common tactic to attract attention in your recipient's inbox. How to get them there? You can copy them from a document or a website like Facebook Symbols and paste them into the email subject line. Many email clients can make these viewable. Exceptions are Microsoft Outlook 2003 and iOS on iPads and iPhones may sometimes replace symbols with emojis. Litmus reported an open rate increase of 10-15% as a result of adding symbols. Be sure to test these; sometimes the use of symbols or icons can cause your email to get trapped in SPAM filters.
13. Use numbers or lists. You can make your emails stand out, e.g., "7 tips to improve your tweets." Interestingly enough, odd numbers work better than even numbers!
14. Remove the 'FW' or 'Re:' from the subject lines. Doing so increases your trustworthiness, especially if you are increasing the awareness of your brand.
15. Experiment with the use of question marks. Subject lines that ask a question perform better, e.g., "What's your dream getaway?"
16. Avoid exclamation marks. Use of these can be considered obnoxious and sometimes can cause your email to get trapped in a SPAM filter.
17. Use of ellipsis is neutral ellipsis (three little dots or period marks). This signals the email recipient there is more to be had or discovered.
18. Limited time offers. No one wants to miss that 60%-off sale or blow his or her last chance on your offer. Tip: Don't use the words "Limited time offer;" this could cause your email to get trapped in a SPAM filter. An example is: "2 days left – don't miss your chance"
19. Practice makes perfect. Write a minimum of 10 email subject lines to see which one resonates.
20. DO WE REALLY HAVE TO TELL YOU TO NOT USE ALL CAPS? Hopefully this one is obvious, but do not use all caps in your subject line; it is still obnoxious and, yes, is still considered yelling. Some exceptions may be appropriate like "TGIF" (Thank God it's Friday), but, again, we caution the use of acronyms as well. In casual emails, like letting coworkers know you are running late, you can use EOM (end of message) at the end of your quick message in the email subject line, e.g., "Running 15 minutes late. Start the meeting without me [EOM]."
21. Try to be as creative as possible. Strive to not having boring subject lines. Entice the recipient with your words without selling the whole offer or product in the subject line.
22. Be honest about the email content. There is nothing more frustrating than having a compelling subject line and then finding the content has nothing to do with that topic.
We hope you feel more confident in creating a great email subject line. With that last tip, we segue into creating relevant content to your email recipients.
Understanding your customer is the best way to help you improve how to target your messaging.
SEGMENTING YOUR EMAIL LIST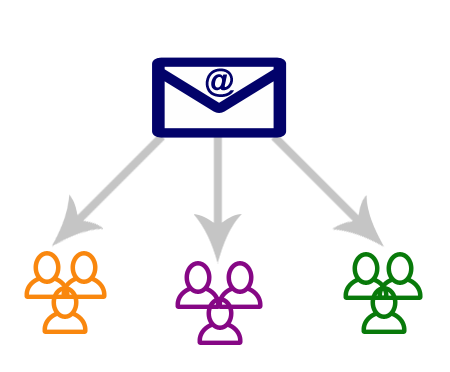 The MarketingSherpa 2012 Email Marketing Benchmark Report reports that 32% of marketers stated that segmenting their email database was one of their organization's top objectives. Approximately 52% of marketers said they have a great need to improve email database segmentation.
What is segmentation? Whether you operate or market for a business-to-business (B2B) or business-to-consumer (B2C) firm, your marketing and sales reach is not pigeonholed to one customer type. You may be marketing to large firms as well as mom-and-pop businesses. Segmentation helps you know who your typical customer is and to understand what their needs are and how leverage that information to increase your sales.
23. Segment your email list to personalize your customer experience. Earlier this year, we gave you 3 Great Email Segmentation Ideas in an earlier article. We put that list on steroids and are giving you 13 ways to perfect the art of email list segmentation.
24. Age Group. You want to use caution when collecting age information. However, many website visitors or potential customers may be open to selecting where they are in an age group. You can target specific products or services to certain groups of people.
25. Gender. This is a must if you sell gender-specific products. Sometimes you can infer the gender of your customer based on their purchase history; other times you may need to collect this information directly by providing a survey or a user preference or user profile area in your email management application.
26. Business or Organization Type. Do you sell services or products to the government, non-profit organizations or to the private sector? Be sure you adapt your email communications specifically to each business type.
27. Geographical location. Knowing where your customers or clients are located geographically allows you to customize a shopping experience or marketing touch point with city-specific information, offers or even contests. Collecting the ZIP code is a great way to hone in with this type of list segmentation.
28. Language. If you have subscribers from around the world, have a target customer base fluent in another language and have the capability of tailoring your campaigns in other languages, you can reduce or eliminate any miscommunications and further enhance their experience, moving them one step closer to making a purchase from you.
29. Industry. Different industries have various needs or requirements for your products or services. You begin to establish trust when you can tailor your campaigns to cater to their specific needs.
30. Role of the email recipient. Similar to different industries, if you know the role or the position of your subscriber, e.g., sales, developers, office administrators, etc., you can pinpoint your messaging to their job function.
31. Past purchase history. Segmenting your ecommerce customers by their past purchases is a must in your sales & marketing arsenal! You can use that information to send customers information that interests them leading to increased purchases. This is a fashion industry case study that shows how past purchase history was used in email campaigns to increase purchase conversions by 5.5 times.
32. Stage in sales cycle. Understanding where customers are in your sales cycle can help you adjust your messaging to direct those leads closer to, and through, your sales funnel.
33. Purchase interests. Approximately $4 trillion worth of merchandise was abandoned in online shopping carts in 2014. If your ecommerce solution offers ways for you to see what your customers have viewed and what products were left in their carts, this is an incredible opportunity for you to craft your email messages to redirect them back to your website.
34. One-on-one. This is an extremely direct method of marketing. This type of marketing is successfully used for businesses that have a large amount of customer data in which to tailor their offers with.
35. First-time purchasers. To encourage your first-time buyers, your email campaigns should be focused on building awareness around the category of product(s) they made the purchase for. You can accomplish this by further educating them about those product categories, offering educational content and providing access to media, e.g., video content, to inspire your first-time shoppers to return.
36. Best customers. For those customers who continue to patronize your business, you should reward their loyalty. This segmented group may be open to receiving more emails. A great campaign tactic is to invite these subscribers to opt-in to an exclusive offers list and/or an additional offers list. If this type of email campaign marketing is too complicated for your organization, you can treat these customers to early access to your deals before the rest of your subscribers receive the promotions, e.g., a one-day preview sale.
TOOLS USED FOR SEGMENTING YOUR EMAIL LIST
For our next tip, we compiled a list of tools and/or how-to tutorials for many of the common contact list management applications in the market.
37. Tools for contact list segmentation
EMAIL COPY
Now that you have learned how to segment your contact email database, writing directed copy for your list segments is paramount. This next set of 5 epic email copy strategic tips can get you on your way to writing great content!
38. Improve the tone of your email messages by choosing your wording carefully and focusing on the positive aspects of your products and/or services.
39. Be sure to get the important content at the top of the email. Many people have their email apps set up to see a preview of your email. You want to be sure your email is recognizable and that the key points are in the top-third portion of the email campaign to encourage opening of it.
40. Get your point across quickly. Can your subscribers understand your message within 5 seconds? Many of us have a tendency to scan emails. Use the following suggestions to help relay your message fast:
Place your main points in a bulleted form
Keep your sentences short
Make your "ask" clear and simple
41. Think like your customer. Your nearly daily focus is on the marketing and sales of products and services. As a marketer, your perception may be skewed from your customers. Things to keep in mind:
You should know who your ideal customer is; develop a target persona of your ideal customer(s). Where are they? What social networks do they use? What publications do they read?
Try to anticipate your customers' needs. Be direct and pick up the phone to ask what they want or use polls and surveys.
Examine the channels, networks and list segments that can yield the most for you and focus there.
A/B TESTING OF EMAIL CAMPAIGNS
A/B testing of email campaigns allows you to make adjustments and test a single campaign to measure the impact of small changes. Many things can be tested, such as the email subject line, campaign color schemes, etc.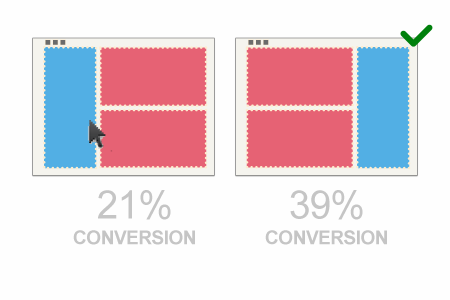 42. A/B test your email campaigns for:
Open rate
Delivery rate
View rate
Click-through rate
Sales conversion
43. Learn more about how to A/B test. We love Mailchimp's knowledge base on how to use A/B testing for your email campaigns.
44. Need more interesting ways to apply A/B tests? This is an amazing collection of 150+ fresh A/B email split testing ideas you can use today.
45. Fine-tune your message as soon as possible when running a series of email campaigns, as soon as you understand the results of your first campaign.
I, and the SBC Agency team, really hope this compilation of epic strategies helps you either re-calibrate your existing email campaigns or helps to fuel the kick-off of your first email marketing campaign!
Maybe you have some other epic strategies? We would love to hear those; please share those with us on Twitter at @solutionsSBC or on Facebook.
Last modified onFriday, 22 July 2016 16:38
Related items